Over the past few decades, the Hawkesbury job market has seen rapid growth and constant change. We are home to several industries with jobs for every skill set. Our town is also the perfect place for entrepreneurs looking to start a business. The location is ideal for anyone who prefers a more rural lifestyle while still having easy access to major urban centres.
No matter your ambitions, you'll find a job that's right for you!
Educational Credential Assessment (ECA)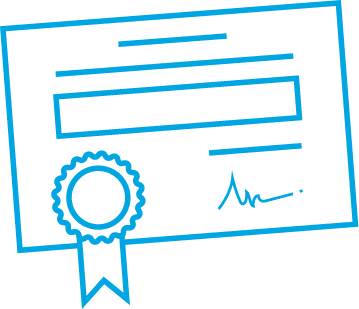 Did you graduate with a degree in your country? The Government of Canada will assess your credential to determine if it is recognized here. If it is, you'll be able to practise in your field if you work in a regulated profession. If your field is unregulated, there shouldn't be any restrictions on your ability to work.
We have several organizations and businesses in the region that can help you find a job. They'll assist you in your job search, guide you through the interview and hiring process, or even help you start your own business.
Here is a list of available services:
If you are new to Hawkesbury or thinking of moving here, one of your first contacts should be the Employment Services Centre (CSEPR). This organization provides support to help you integrate into the Hawkesbury community and the Prescott and Russell area.
The CSEPR offers the following services:
Support and referrals to available programs and services
Support for settlement in Prescott and Russell
Help with your job search through employment counselling:

Identifying your strengths, talents, skills and interests using psychometric tests
Writing or adapting your resume
Preparing for a job interview
Technical and cultural advice related to the local labour market
Identifying your transferable skills
Refresher courses
Other
Contact the centre's team at 613‑632‑0179 or 1‑800‑668‑5950 to learn how they can help you.
Whether you're unemployed or just looking for a new challenge, Contak can help match you with a suitable job. By adding your name to their candidate bank, you'll be put forward for current and future job openings that fit your profile.
Contak is dedicated to helping you find the right position based on your skills, interests and personality.
The company's focus areas include:
Administration
Agriculture
Human resources (HR)
Customer service
Food
Finance and accounting
Transport, distribution, logistics
Engineering
Manufacturing, production and fabrication
Note: When searching online, you'll usually need to enter "Hawkesbury, Ontario" as your location and indicate the number of kilometres you're willing to travel for work. You can specify the type of employment you're looking for: full-time (40 hours per week) or part-time (less than 40 hours with a varying schedule). You can also enter your field and area of expertise.
You can also consult the websites of companies you'd like to work for.
To apply for a job, you'll need:
A resume (also known as a curriculum vitae or CV) outlining your experience, expertise and qualifications.
A cover letter (always recommended). This letter serves as your introduction to an employer. You can use it to explain why you want to work for them, highlight portions of your resume that are most relevant to the position, and demonstrate why you are the most qualified person for the job.
If your application passes an initial screening, you'll receive an email or call from the employer. They'll ask you a few questions and schedule an interview (by phone, video conference or in person). During this interview, it's important to dress and act professionally in order to make a good impression. You'll be asked a variety of questions about your experience, the job field and position you're applying for, the employer's company, and your short-, medium- and long-term career goals.
The best advice we can offer is, be prepared and be yourself!
Support for entrepreneurs
If you want to start a business in our region, there are several local organizations that can help you get up and running. Here are the most popular job fields in the Hawkesbury area:
Administration (all aspects)
Manufacturing, production, machinery
Automotive
Agriculture
Health care, science
Retail, sales
Food, restaurant services
Real estate
Construction, renovation, excavation
Telecommunications
Aerospace
If you'd like to upgrade your skills for the Canadian job market, find professional development opportunities or learn about continuing education options, please visit our Education section.